Run for Water
Run for Water is a local charity bringing water to communities in Ethiopia who are in desperate need of it. They have organized races in Calgary and Abbotsford, BC since 2008, bringing over 26,000 runners together to raise over $2,000,000 dollars to bring clean water to villagers who spend much of their day collecting water for their families. This task often falls to the children, which keeps them away from school and getting an education.
This year Run for Water is raising money for the people in Sasiga, Ethiopia.
Currently children like Selamnesh have to walk 2 hours to get water that is full of bacteria and disease…with your help, Run for Water is going to change this and bring clean water to the 4,000 people in Sasiga. A donation of $35 brings one person clean water for life.
The 5k and 10k race is happens yearly at Prince's Island Park in Calgary. It is not too late to donate to this amazing cause. Help Run for Water bring fresh water to these people. Fresh water may be something we as Canadians take for granted, but it will change their lives forever.
Follow the links for more information on Run for Water. Level 2 Sportswear is a proud supporter of Run for Water.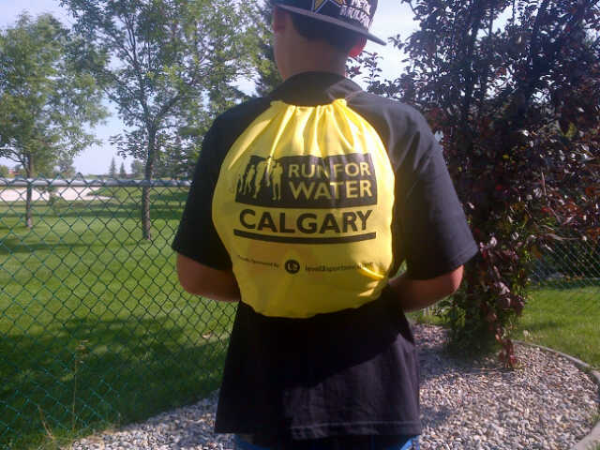 ---
Where do you go when you need special, unique and creative promotional items? The team at Level 2 Sportswear is waiting for you. We will work with you to source the perfect promotional product, trade show giveaway, corporate gift, or to develop a safety and service award program that your employees are sure to love.
OUR GOAL IS TO MAKE YOU LOOK GOOD!