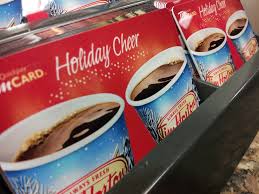 Sometimes in life it is the smallest things that make the biggest impact.
The L2 annual tradition to Pay it Forward has begun again. As we all set out with gift cards to Tim Hortons and Starbucks, our goal is to buy coffee for unsuspecting customers in line behind us. Our intention is to simply brighten your day and warm your hearts! So if someone purchases a coffee for you today, it might be one of us!
All we ask is that you Pay it Forward as well, whether you buy coffee for someone else, or take it to the next level and initiate the spirit of giving within your office as a companywide program. It's never too late to start a new tradition, be it at Christmas or any time of the year.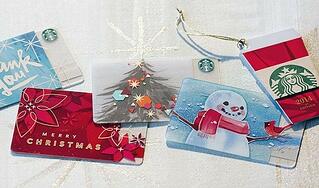 Here are a few suggestions of how to Pay it Forward within your business.
Offer a donation matching program – whatever amount of money your employees donate to a charity, you match it.
Enable employees to help support a 'charity of choice' by offering services that might be of value.
Have a departmental challenge where each department competes with each other to make a big positive contribution to the community.
Provide funds for teams to make a difference in the community. Each team can then present their results at a yearly conference or awards evening.
Donate much needed funds to your favorite charity.
Have a clean-up party at a local park.
Host a clothing donation program within the office. Find out what items are most needed by a local homeless shelter – jackets, blankets, socks, etc. and ask employees to donate them.
Encourage employees to donate blood.
Sponsor a family that is in need and give them a really special Christmas, whether it is with gifts, food or simply paying a few bills for them.
Hold an eyeglass drop off program at work and donate them to an eyeglass recycling charity.
Set up a food-bank donation bin in the office.
Encourage staff members to participate in the chosen "pay it forward" program and promote it internally.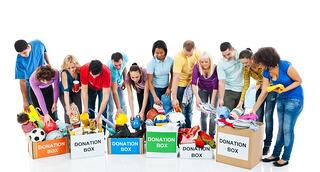 Often little things can make a huge difference in the lives of others around you. Start small, and soon it will start a new generation of giving. Create an opportunity to encourage your employees to become philanthropists and volunteers.
If you want to help out local charities but are not sure where to begin, here are a few links below to give you some ideas.
CHARITY SUGGESTIONS
Calgary Run for Water: calgary.runforwater.ca
Canadian Red Cross: redcross.ca
Inn From the Cold: innfromthecold.org
Calgary Homeless Shelter: calgaryhomeless.com
Calgary Food Bank: calgaryfoodbank.com
Calgary Humane Society: calgaryhumane.ca
Brown Bagging For Calgary Kids: brownbaggingit.org
Ronald McDonald House: rmhcsca.org/what-we-do/southern-alberta
Calgary Women's Emergency Shelter: calgarywomensshelter.com
Pay it Forward Foundation: payitforwardfoundation.org/about
We recommend that you choose a charity that is close to your heart, and is one that you will enjoy supporting for years to come. Pay it Forward, support a charity today. You will be glad you did.
---
Where do you go when you need special, unique and creative promotional items? The team at Level 2 Sportswear is waiting for you. We will work with you to source the perfect promotional product, trade show giveaway, corporate gift, or to develop a safety and service award program that your employees are sure to love.
OUR GOAL IS TO MAKE YOU LOOK GOOD!