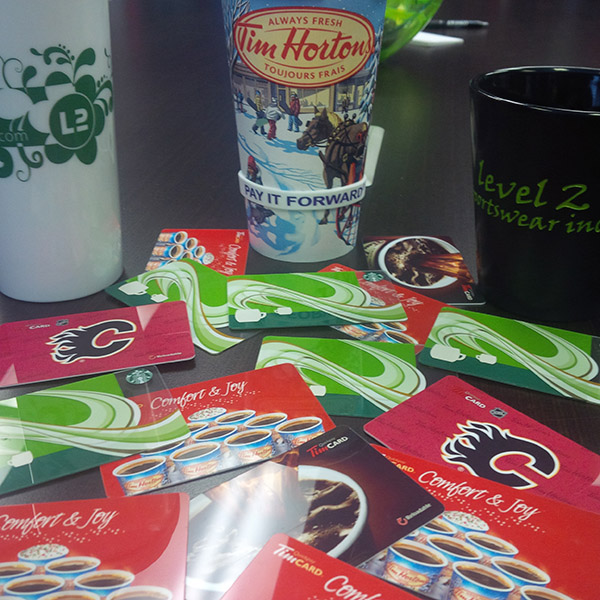 Level 2 Spreads a Little Christmas Cheer Again!
It is the time of year again to "Pay it Forward". Continuing into the eleventh year of this Christmas tradition, everyone at Level 2 is armed with coffee gift cards so they are ready to make surprise purchases for unsuspecting strangers. This is how we celebrate the spirit of the season. You may be lucky enough to be behind one of us in line at your favorite coffee shop. In the month of December if you receive your coffee free from someone ahead of you in line, it may be one of us or someone we have touched with this small gift.
We simply ask that you continue the trend, and pay it forward for someone else. There is nothing better than to getting a steaming cup of coffee free from a total stranger to make your day more merry and bright.
From all of us at Level 2, we wish you a very Merry Christmas and Happy New Year.