Can a new uniform make a sports team play better? Here are my thoughts.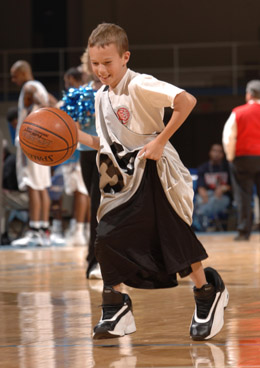 About half way into this year's basketball season, my son's team had not won any of their games. They were a developing team who had yet to gain the confidence and skill of the teams that they were up against. His team had old jerseys and shorts that were way too big and were at least 10 years old. When they came onto the court they knew that they looked ridiculous which in turn made them feel ridiculous. It looked like they were all wearing their dad's outfits as the shirts came to their knees and the shorts hung around their ankles. When they played, they lost, and they lost badly. They were not having fun, and it showed.
A few moms on the team gathered together and we rallied the parents to come up with the money to buy the boys new uniforms. Our argument was that if the kids don't look good, how can they play well?
Fast forward to last weekend when they went into their first tournament. Instead of the old, worn jerseys, they put on their new, sleek, well-fitting uniforms. When they walked out onto the court, they not only looked great, but their confidence was overwhelming. They went up against their opponents with a renewed sense of spirit and they challenged them with every step they took. It was a complete turnaround. The kids were having a blast, playing the best game of their life, and the parents were going crazy cheering for their children who had never shown such intensity.
This fervor continued on for 5 games. They didn't win all of their games, but they played like never before and gave the better teams a fair fight. They finished the tournament in 3rd place which was incredible for a team who hadn't ever come close to winning any of their games previously.
When the coach asked them what got into them, what made them play so much better?" they all replied "Because of the new jerseys!"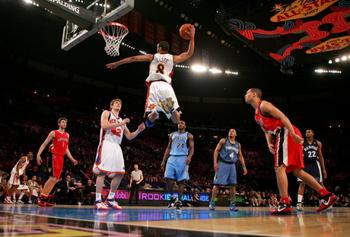 Did the jerseys really help them to play better? Or was it that all their practice time and hard work finally paid off? We will never know. But what we do know is that the kids played as good as they looked, and they believed that the new jerseys helped.
So if you need a little boost for your group, providing a special item for the kids may make them feel like more of a team and bring them together as a stronger, more cohesive group. It could mean new jerseys like in my situation or it could be as simple as team duffel bags, matching socks or even new hats. The cost can be small and in turn it might bring huge returns on the kids personal outcomes.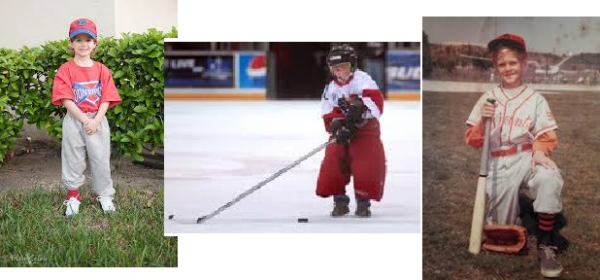 ---
Where do you go when you need special, unique and creative promotional items? The team at Level 2 Sportswear is waiting for you. We will work with you to source the perfect promotional product, trade show giveaway, corporate gift, or to develop a safety and service award program that your employees are sure to love.
OUR GOAL IS TO MAKE YOU LOOK GOOD!