Come have some fun with Level 2
It's always exciting working in the promotional industry because we get to source and create some sensational products for our clients.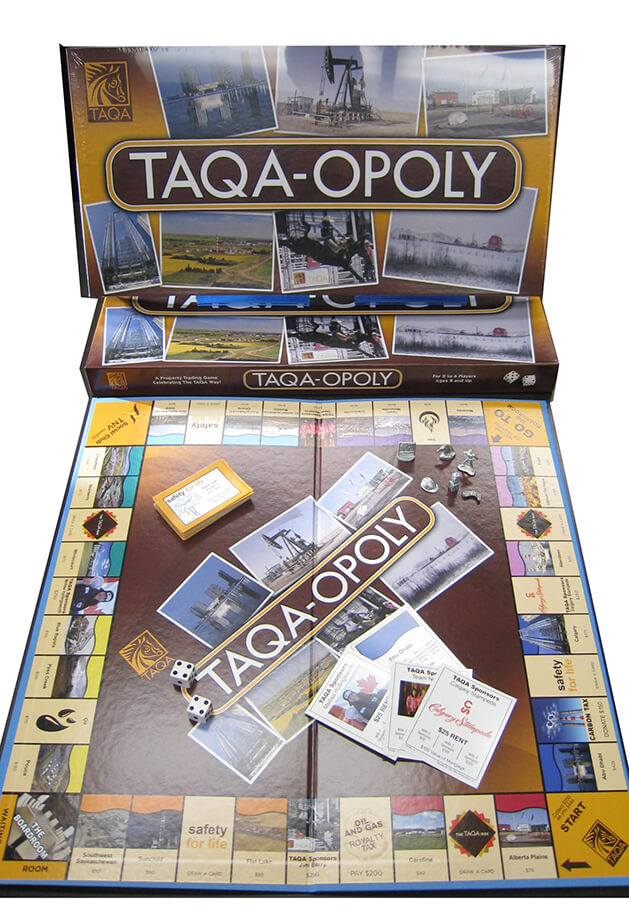 But sometimes an exceptional opportunity comes along and we get to really have some fun. Literally!
Our client was working on a small internal project that involved creating a mock version of a Monopoly Game. This game went over so well within the company that it was decided that they would like to create their own REAL Monopoly Board Game.
So our sales team started working with them to create a unique Christmas gift for their employees. It is a game that is both playable and relevant as all the board markers and locations are actual properties owned by the company. The names and faces on the cards are familiar to the employees as they are company employees, as well as teams that the company supports through their various corporate donations.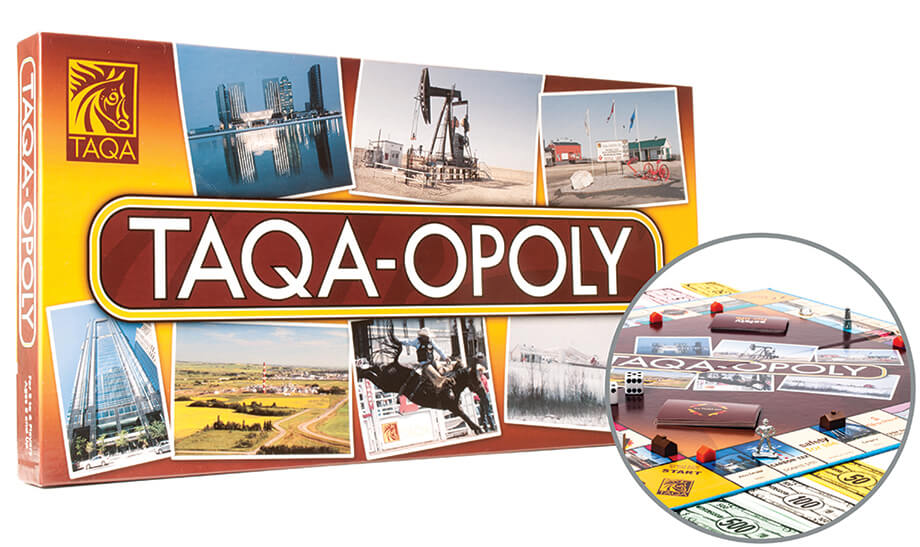 In order to build this corporate Monopoly Game, we had to do the following: Determine the pawns. This allows for creativity as the pawns can be practically any shape desired. Our client, an oil company, chose to use their logo, an oil well, a hard hat, a work boot, an oilfield worker and a horse.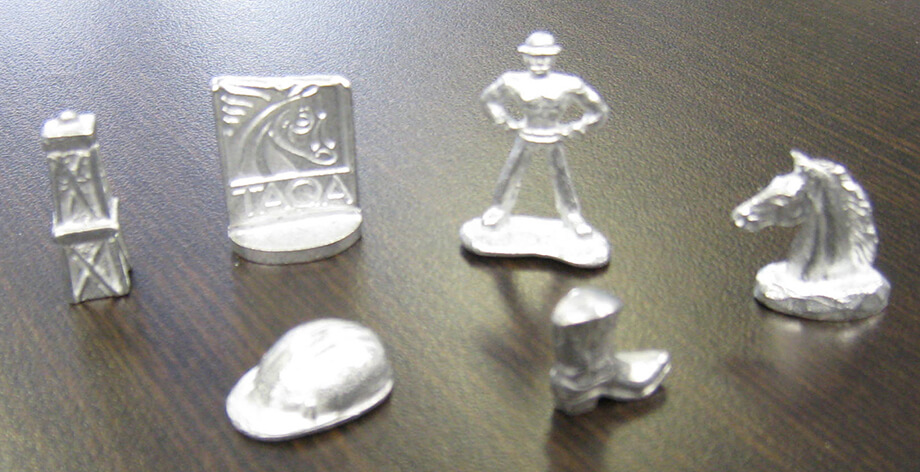 Name the properties: they chose to use several of their own properties, many of which were in Alberta and Saskatchewan, but they also used some international locations such as their head office in Dubai. The "Get Out of Jail" space was changed to "Go to the Boardroom". The Chance Cards and the Community Chest Cards were designed to reflect many of their company beliefs and rules. This process took around 8 weeks, which was fairly fast as our client was very diligent on working on this project and provided us the required information and made revisions in excellent time.

Once the board had been designed and approved, it was printed and then shipped out. Our client chose to print a message to the staff on the back of the game box wishing them a safe holiday season and thanked them for their hard work over the past year.
This board game came as a really nice surprise to the staff when they arrived to work early on December 19th. On everyone's desk, was their own Taqa-opoly board game. This special gift was very well received by the staff.
Come on down to our office to join us in a game of Monopoly. Level 2 can help your business have fun too!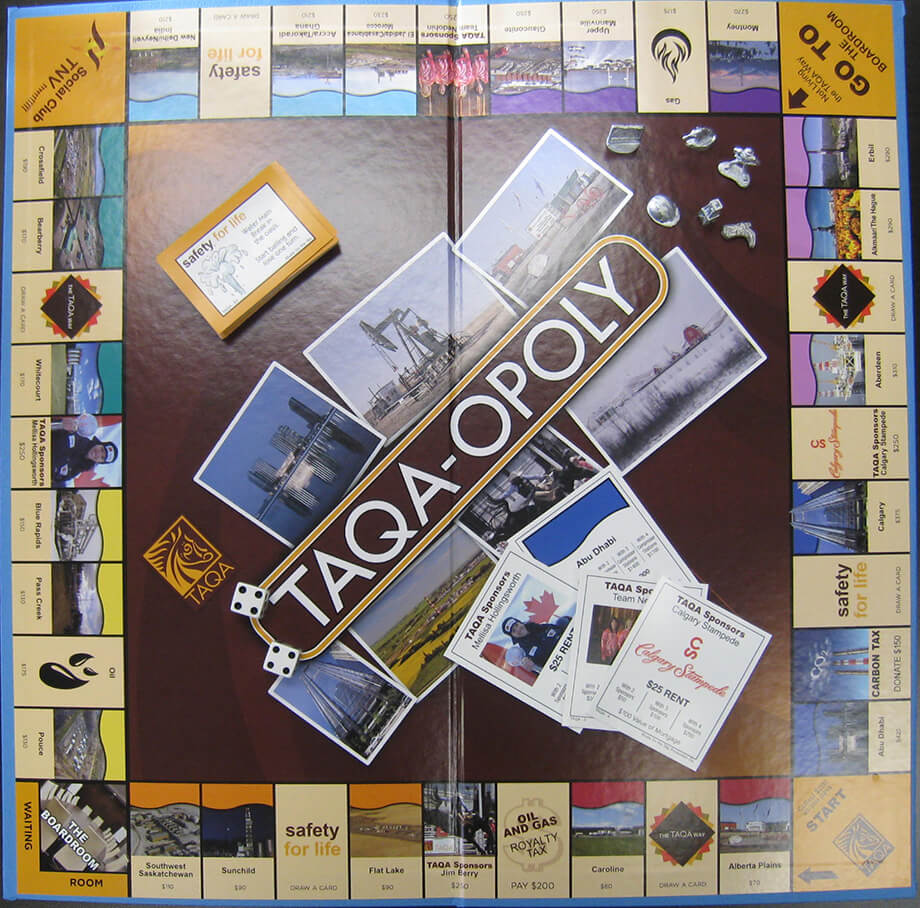 Where do you go when you need special, unique and creative promotional items? The team at Level 2 Sportswear is waiting for you. We will work with you to source the perfect promotional product, trade show giveaway, corporate gift, or to develop a safety and service award program that your employees are sure to love.
OUR GOAL IS TO MAKE YOU LOOK GOOD!