ApPeel Collection
We are always on the lookout for new and exciting products to showcase to our clients. The ApPeel Notebook Collection is something that immediately caught our attention. See why…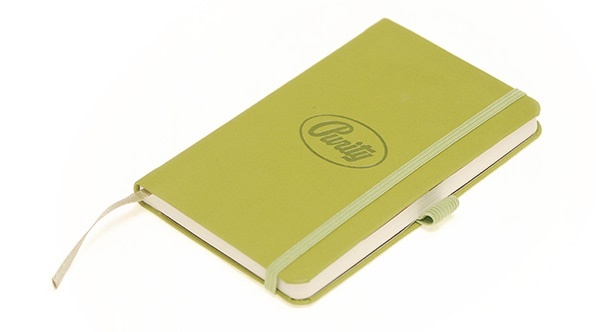 The ApPeel Notebook collection by Castelli, is a line of quality, eco-friendly notebooks and journals created from the residuals and peel of Italian apples. Yes, that's right, it's all natural and sustainable, and all made from apples. The pages are made from a composite of apple pulp and select vegetable fibers, while the cover is made from 30% apple peels and 70% recycled leather materials that would have otherwise gone into the dump.
These products were inspired by nature – specifically the Italian apple orchards. And the book colors were chosen from the natural palette of colors found in an orchard.
The ApPeel books even have the amazing scent of apples. The smell can be intoxicating.
The product line consists of notebooks in various sizes and journals too. Even in this day of apps and electronics, there are still a lot of people who like to use journals and notebooks for their scheduling and note taking requirements.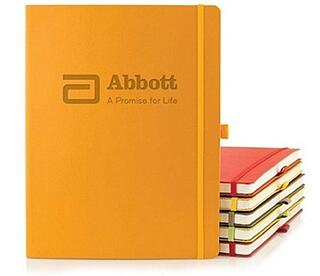 This is a timely product to consider, as now that we are in the New Year again, it's time to start planning for the months ahead. What better way to do it, than with a nice gift of a notebook or a journal.
And why not hand out something that's a little bit different? Your clients will enjoy telling the story about their recycled notebook. This is one product that is truly organic to the core!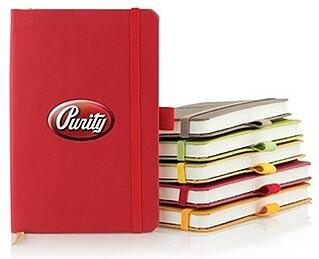 ---
Where do you go when you need special, unique and creative promotional items? The team at Level 2 Sportswear is waiting for you. We will work with you to source the perfect promotional product, trade show giveaway, corporate gift, or to develop a safety and service award program that your employees are sure to love.
OUR GOAL IS TO MAKE YOU LOOK GOOD!