Luggage Requirements
Recently Westjet, one of our Canadian airlines, introduced a $25 fee for each piece of checked luggage. This is not a new fee to many airlines, but it was a big shock when our beloved Westjet followed suit and added the surcharge.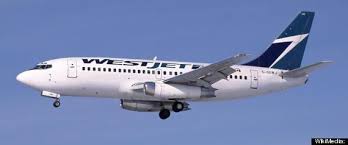 The baggage fees are very inconsistent throughout the industry. With some airlines your luggage is free. Some have bag quantity restrictions, anywhere from 2-10 bags per person. Then there are all the other rules that have beenchanged over the past few years; the weight of your checked bag usually cannot exceed 50 pounds. You can no longer carry any liquids or bring fresh fruit to eat on the flight unless it's been purchased after you have gone through customs.
It's all a bit confusing and we highly recommend you check regulations with your carrier as to what their specific rules are so you don't get charged extra for your baggage or have to remove anything from your bags prior to departure.
New Way of Packing?
These extra fees has caused a new wave in packing methods. Many travellers have simply learned to bring the bare minimum with them and bring only a carry on bag that they don't have to check in. This does make is quicker as there is no waiting at the baggage carousel for your bags to be unloaded.
If bringing only a carry on is not possible, especially for families that are travelling together, the bags are usually minimized and a family of 4 may only use two large bags instead of one each.
Whatever your preferred method of travelling with these new baggage rules, we can help make your trip a little easier. Knowing that your bag is made of quality products, and is going to withstand the rigors of airline travel will take away some of the stress.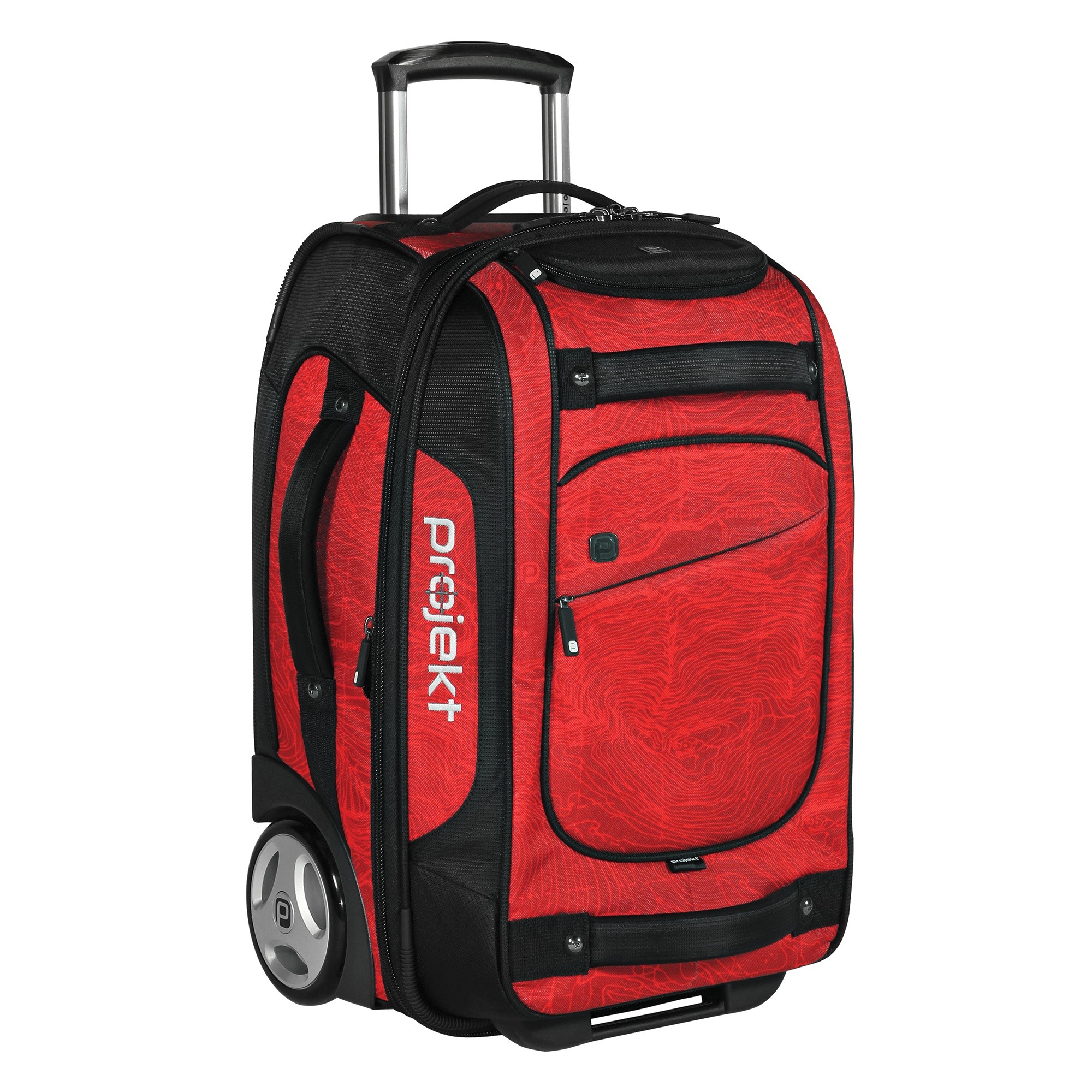 Projekt 22″ Puddlejumper. (See additional photo at bottom of blog)
Top custom injected soft grab handle, Multiple reinforced soft grip handles, Military grade zippers, Internal mesh zippered compartment, Internal garment organizing compression strap, Lightweight aluminum telescopic luggage handle, Heavy duty chassis with 5" smooth ride urethane wheels. Can be decorated.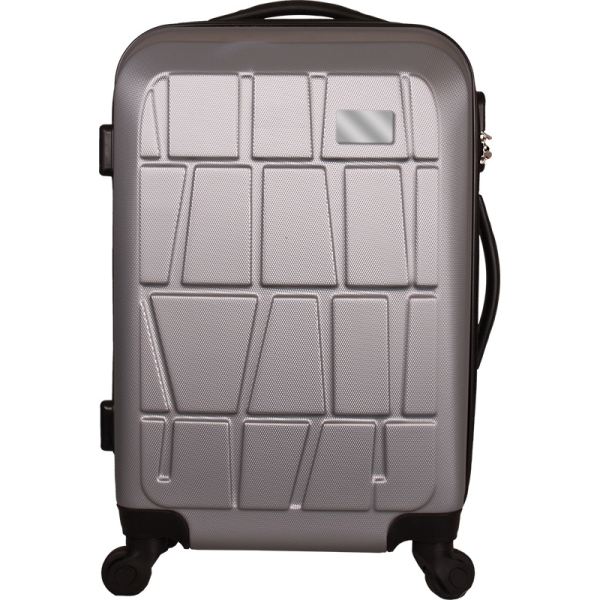 21" Bullet Suitcase.
Textured ABS design. 4 spinner wheels. Fully recessed aluminum pullout handle. 2 carry handles. Lock system. Mesh and shoe pocket inside. Clothing travel strap. Metal plate to decorate.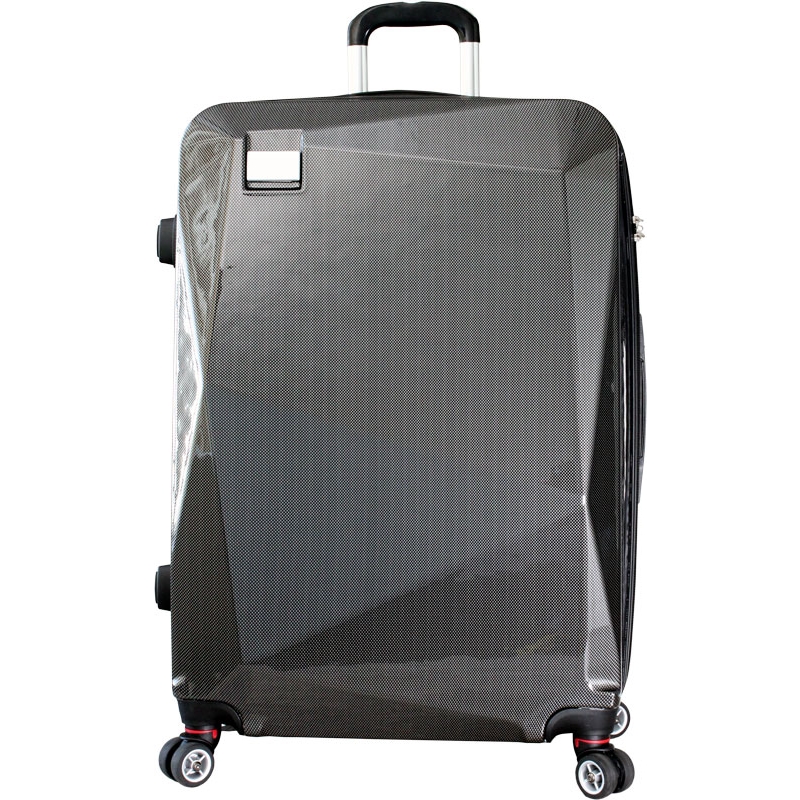 29" Gunnar Suitcase.
Polycarbonate outer shell. 4 spinner wheels. Fully recessed aluminum pullout handle. 2 carry handles. Lock system. Mesh and shoe pocket inside. Clothing travel strap. Metal plate to decorate.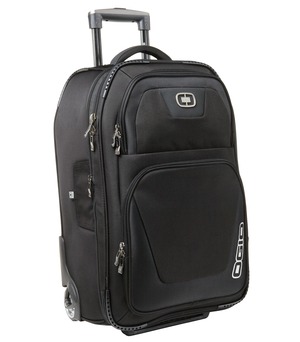 22" OGIO Kickstart Travel Bag.
Locking retractable handle. Two in-line skate wheels. Expandable compartment. Grip handle on foot. Bag can be embroidered.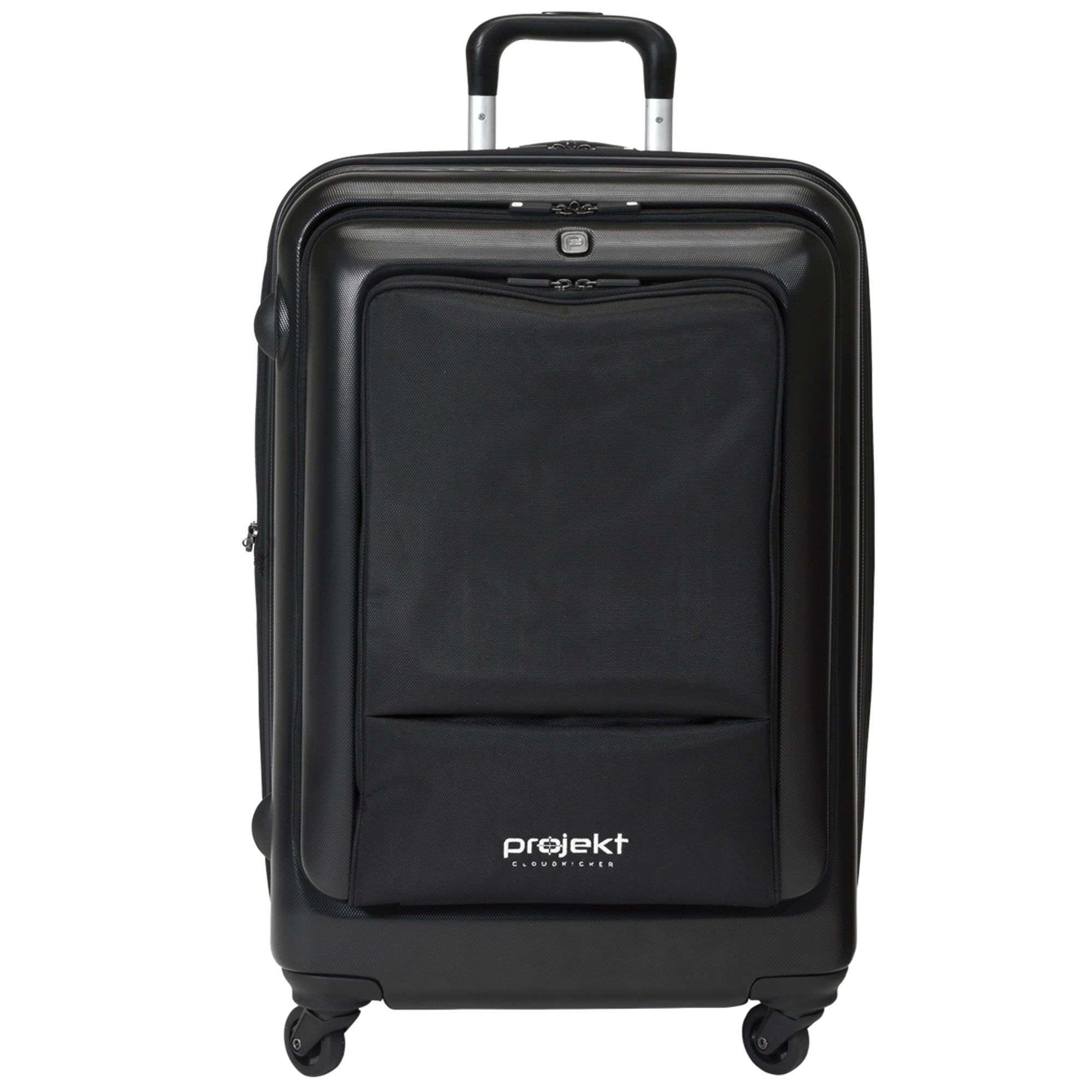 25" Projekt Cloudkicker Suitcase.
Custom lightweight polycarbonate ABS P-Shell. Easy-entry main compartment with full interior lining. Top and side carry handles for easy lifting and stowage. Deluxe interior garment compartment. Provides maximum impact resistance. 360 degree spinner wheels. Multiple height telescopic handle. Bags can be decorated.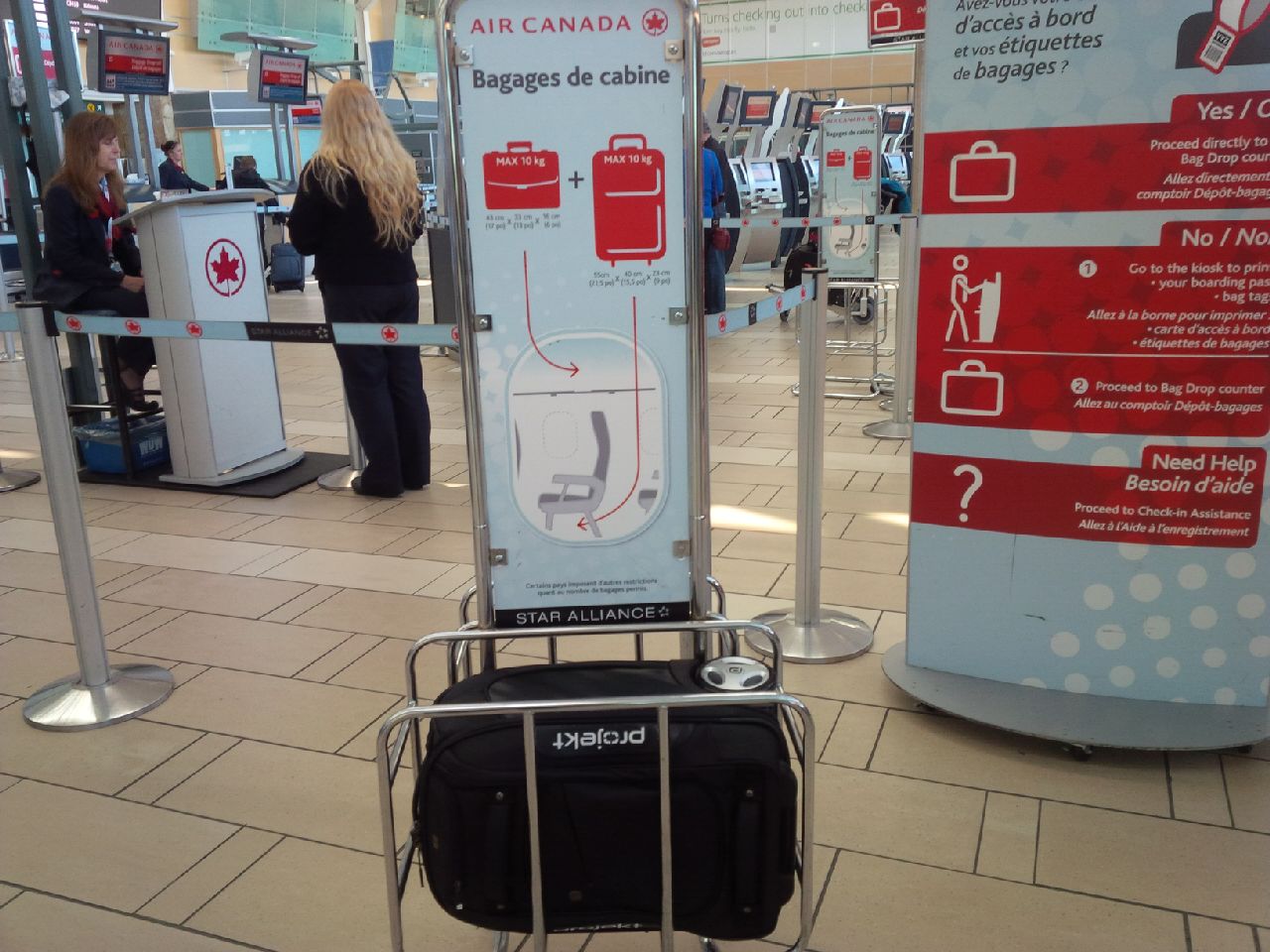 Here is a photo of a black 22″ Projekt Puddlejumper carry on bag fitting nicely into the Air Canada cabin luggage measurement unit.
---
Where do you go when you need special, unique and creative promotional items? The team at Level 2 Sportswear is waiting for you. We will work with you to source the perfect promotional product, trade show giveaway, corporate gift, or to develop a safety and service award program that your employees are sure to love.
OUR GOAL IS TO MAKE YOU LOOK GOOD!