Recycling plastic bottles and turning them into something useful.
Lately I've seen a lot of advertising about turning recycled bottles into t-shirts. And I started to question it. What does that mean for us? How does the process work? Here is a little info on it so you can learn about what major corporations are doing to lessen the amount of plastic bottles in the landfills.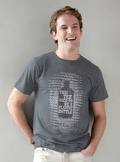 Can all Types of Plastic be Used to Make T-shirts?
NO. There are several types of plastic that are being used for bottles and containers. The bottles are labelled with a recycling code which you will find on the bottom of the bottle. The types range from 1 – 7. This helps the recyclers sort the different kinds of plastics.
There is only ONE type that can be completely recycled and reused as fabric or new bottles. It's called Polyethylene Terephthalate (PET or PETE) plastic.
It was developed in the 1970's as a medium for soft drink containers. It is globally recognized as a safe, recyclable packaging material. PET does not contain bispheonl-A (PBA) which is a chemical that can lead to negative health effects.
How Do I Know if I'm using PET Plastic?

In many countries, these bottles are coded with the resin identification cold number "1" inside the universal recycling symbol. It will be found on a variety of bottles and containers that hold soft drink and alcoholic beverages, detergents, cosmetics, pharmaceutical products and edible oil. P.E.T. is one of the most common consumer plastics used. Manufacturers choose PET because it is inexpensive, lightweight, resealable, shatter-resistant and recyclable. Every hour, North Americans use four million plastic bottles. Forty-four percent of these are made out of PET plastic.
What Happens to the Bottles?
At the recycling depot, the PET bottles are separated from the other plastic items such as PVC, HDPE, polypropylene, flexible plastics such as those used for bags (generally low density polyethylene), drink cartons, glass and anything else which is not made out of PET. Post-consumer PET is often sorted into different colour: transparent or uncoloured PET, blue and green coloured PET, and the remainder into a mixed colours group. It is then crushed, pressed into bales and offered for sale to recycling companies.
These bales are then shredded into small fragments which are called PET Flakes. It is these flakes that are used to create products that would otherwise be made of polyester. There is a video at the end of the blog that shows the process.
The real recycling starts when the solid flakes, the raw material, are used to manufacture a new product. Recycled PET bottles can be turned into polyester fibres, which are used for fabric products. It can also be recycled back into new, single serve PET bottles that are convenient, safe and recyclable.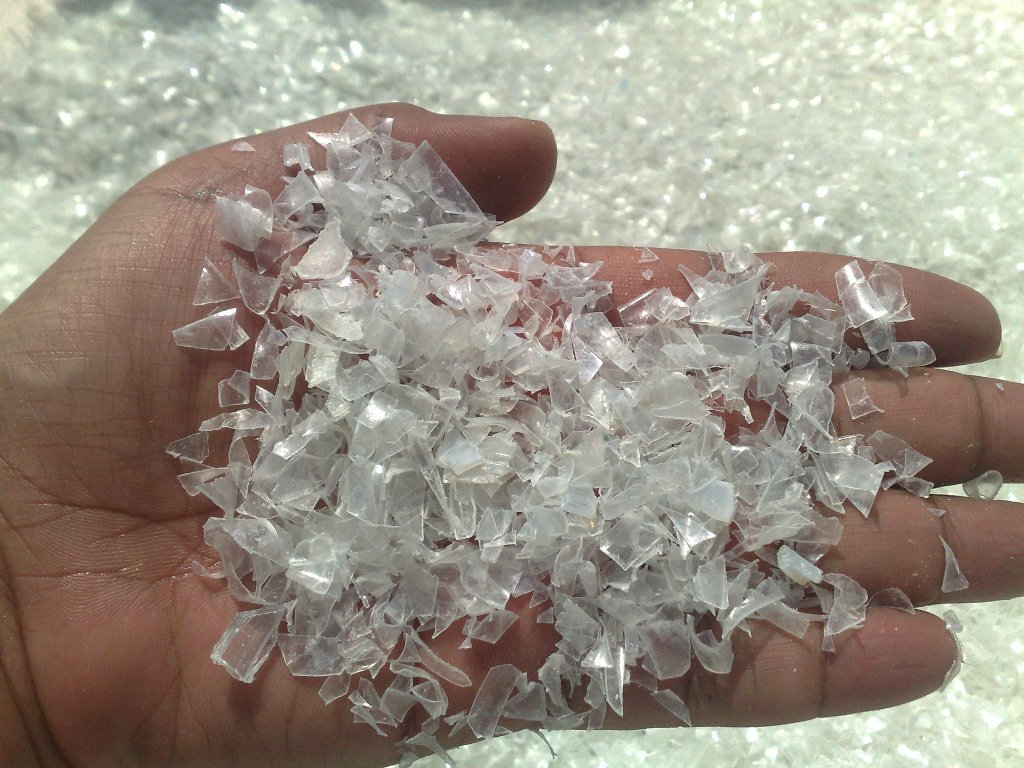 End Results
Some large clothing manufacturers have jumped on board and have started using PET fiber in their fabrics. And I discovered it's not just T-shirts. As shown below, Levi has PET jeans. Nike has products that have to meet it's Materials Sustainablilty Index (MSI) and uses PET products. As well Anvil has created a line of eco t-shirts.
PET fibers can also be used as fiber for polyester carpet, fabric for long underwear, athletic shoes, luggage, upholstery and sweaters; fiberfill for pillows, sleeping bags and winter coats; industrial strapping, insulation, automotive parts, such as luggage racks, headliners, fuse boxes, bumpers, grilles and door panels. It is also used for new PET containers for both food and non-food products.
---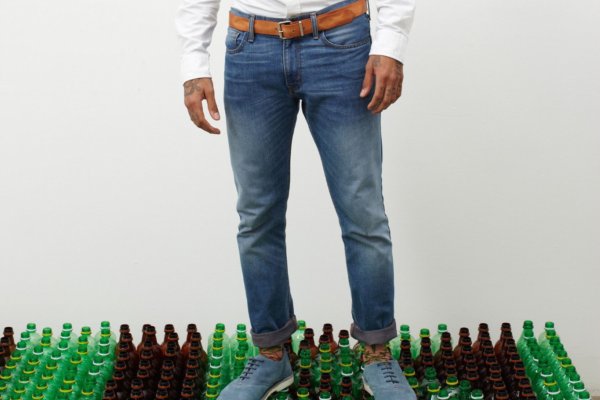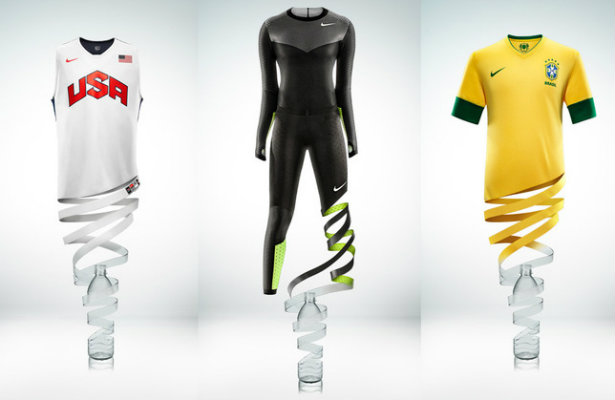 ---
"We Are One" Video, courtesy Earthspun Apparel
---
Fun Facts:
Nineteen PET bottles produce enough fiber for one XL T-shirt.
Twenty five PET bottles produce enough for one sweater.
1050 milk jugs can produce enough fiberfill for a sleeping bag.
Nineteen bottles make enough fiber to make one square foot of carpet.
Fourteen bottles yield enough fiberfill for a ski jacket.
It takes 114 PET bottles to make enough fiberfill for a sleeping bag.
21 percent of recycled PET is used to make new plastic containers.
50 percent of all polyester carpet made in the Unites States is made from recycled PET
54 percent of recycled PET used to manufacture fiber for carpet and clothing
100 percent of PET is recyclable.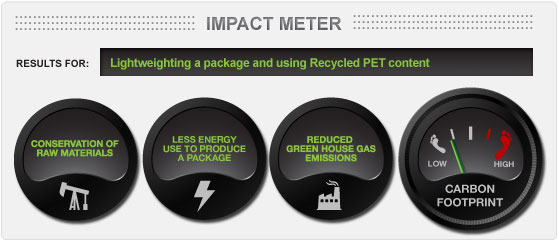 Benefits to using PET products:
Saves landfill space
Reduces energy consumption
Reduces greenhouse gases
Preserves resources
Cuts harmful emissions
It takes 70% less energy to product a product from recycled plastic than from raw materials.
---
Plastic Recycling Overview Video, courtesy MRC Polymers
---
Sources: Wikipedia, Livestrong.com, www.factsonpet.com, www.earth911.com, MRC Ploymers, Napcor.com, www.Earthspunapparel.com
---
Where do you go when you need special, unique and creative promotional items? The team at Level 2 Sportswear is waiting for you. We will work with you to source the perfect promotional product, trade show giveaway, corporate gift, or to develop a safety and service award program that your employees are sure to love.
OUR GOAL IS TO MAKE YOU LOOK GOOD!