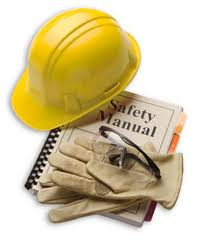 Effective Safety Awards Programs
The purpose of a safety program is to encourage employees to exercise greater care and be more conscious of hazards so that the number of workplace accidents will be reduced. With the costs of accidents so high, both in financial costs and human costs, it is beneficial to implement a safety program that will reward your employees for being more conscious of the dangers around themselves and others.
---
Benefits to Offering Safety Award Programs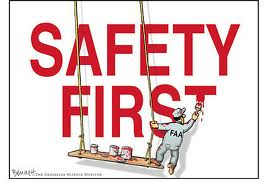 Practice good safety procedures
Create a culture of safety
Reduce on the job accidents
Reduce insurance costs
Lower workers compensation costs
Avoid costly interruptions to operations
Improve productivity
Improve employee attitude and morale
Improve overall product quality
Enhance a feeling of teamwork
Pride of accomplishment
Productive habits
Elimination of many hazards
A better safety record
---
Type of Incentives
There are many types of rewards that can be offered for such a program. It has been determined that tangible incentives are highly desired by participants as they serve as symbols of success, as well as reinforcing pride of achievement and teamwork. When you recognize and reward safe behaviours, you send the message that you are trying to build a positive and safe environment.
---
Expense vs. Investment
Safety incentive and recognition programs are not an expense, they are an investment. Safety professionals know that reducing the risk of accidents can greatly reduce insurance premiums, equipment costs, fewer days lost on the job, disability claims and human costs. Implementing a program doesn't need to be expensive, just effective and timely. In addition to immediate savings gained from a deduction in incidents and longer term savings on Workers' Compensation premiums, there are ongoing gains from having a highly motivated and productive workforce.
---
Canada Labour
Tragically, thousands of workers, every year, have their life changed because of a major injury while hundreds more lose their life because of their work. No job is worth dying for, yet 1,014 people lost their lives in 2010, the most recent year for which we have statistics. These are not accidents, they can be prevented. It's important to remember that Canada still has one of the highest rates of workplace deaths in the industrialized world, and even one death is still one too many.

From the Canadian Labour Congress, Posted Friday, April 20, 2012, www.canadianlabour.ca
---
Are you ready for a Safety Awards Program?
If you would like information about setting up an awards program for your business, contact us and we will forward further details
---
Where do you go when you need special, unique and creative promotional items? The team at Level 2 Sportswear is waiting for you. We will work with you to source the perfect promotional product, trade show giveaway, corporate gift, or to develop a safety and service award program that your employees are sure to love.
OUR GOAL IS TO MAKE YOU LOOK GOOD!