As you are well aware, accidents can happen to anyone at any time. If it should happen to you, are you prepared?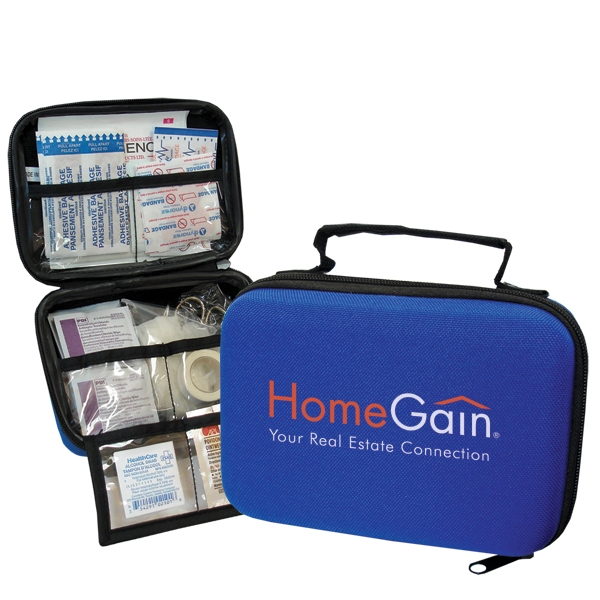 There is no way to know what type of incident you may be faced with, so it is always prudent to be as prepared as possible. A First Aid Kit is something everyone should carry or have nearby all the time. I've put together some suggestions to help you fill your own kit. Remember to add items that may be specific to your personal situation.
What should you put in your First Aid Kit?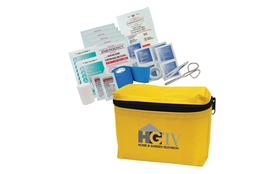 At the very least, you should have bandages of varying sizes, sterile eye pads, safety pins, tweezers, antibiotic cream, one pair of disposable gloves, gauze pads, antiseptic wipes or liquid wash, cotton balls and swabs, scissors, an instant cold pack, and a first-aid manual, CPR face shield and an elastic wrap bandage. These items should be included in ALL first aid kits.
Here are a few of the specialized kits that are available: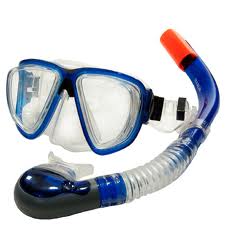 Roadside Hazard/Auto Kits – booster cables, an SOS sign, rain poncho, safety vest, bungee cords, multi-function knife, emergency rescue blanket, whistle, hand warmer, flashlight, warning auto flasher, and a windshield hammer.
In a boat, you might also add a multi–function knife, air horn, waterproof headlamp and a dive mask and snorkel (not kidding, my husband has used one when untangling the waterski rope from our propeller).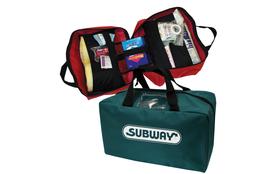 Sports First Aid Kits – various bandages, pressure bandage, gauze pads, instant cold compress, elastic wrap bandages, triangular bandage, antiseptic towelettes, emergency rescue blanket, splints, CPR face shield, and a neck brace.
Disaster/Survival Kits – signalling flag, rain poncho, multi-function knife, emergency rescue blanket, matches, candles, whistle, flashlight, glowsticks, goggles, face masks, work gloves, am/fm radio, food ration bar and drinking water.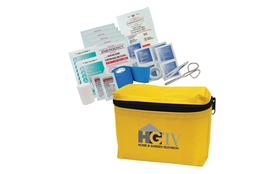 Adventurers Survival Kit – first aid pack, rain poncho, matches, candles, elastic wrap bandage, antiseptic towelettes, triangular bandage, SOS signalling flag, multi-function knife, emergency rescue blanket, flashlight, food ration bar and drinking water.
Pet First Aid Kits – Yes, there are even kits for your furry friends! Vet wrap, non adherent pads, antiseptic towelettes, first aid ointment, conforming gauze bandage, adhesive tape, tweezers, scissors, and examination gloves.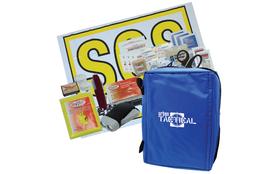 You should check your kit for quality and quantity of items on a regular basis so you are never without any necessary items.
So if you haven't created your own First Aid Kit to fit your lifestyle, now is the time. And remember to play safe!
---
Where do you go when you need special, unique and creative promotional items? The team at Level 2 Sportswear is waiting for you. We will work with you to source the perfect promotional product, trade show giveaway, corporate gift, or to develop a safety and service award program that your employees are sure to love.
OUR GOAL IS TO MAKE YOU LOOK GOOD!