Here is the math: Recognition + Rewards = Loyal Employees
Service Awards Program
You've grown your company over the past several years and now you want to start paying homage to the employees who have devoted their time and energy to making your company what it is. What is the best way to go about doing that? Service Awards are a great way to remind your employees that they are valued and also serve as a tribute for their efforts over the past years.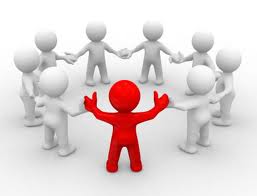 9 in 10 companies recognize employees for their years of service.
Recognizing employees for their length of service isn't only about making them feel good; it's good for your organization as well. Service Award Programs improve retention by boosting morale and motivation within your walls. Companies who recognize their employees for years of service know these programs have the power to motivate their entire staff, and in the end provide great success for their organizations.
Recognition + Rewards = Loyal Employees.
Employees that are recognized for their service have a greater tendency to remain loyal to a company. This leads to retention of the highest qualified workforce to better accommodate customers and clients, lowers turnover and training costs, and truly delivers on your brand's promise of excellence.

Service awards are the foundation of any recognition strategy and provide companies the opportunity to express appreciation to all employees for their loyalty and dedication. Embracing a culture of celebrating years of service milestones at all organizational levels will achieve many measurable benefits and provide a marked return on investment.
Increased productivity
Elevated customer service, sales and satisfaction
Retention of top performers
Improved profitability
Reduced employee turnover
Enhanced recruiting capabilities
Boost morale and create a positive work environment
Promote "a company that cares" culture to employees
If you want more information about putting together a Service Award Program, please contact us at Level 2 Sportswear and we will forward you a no-obligation information package.
---
Where do you go when you need special, unique and creative promotional items? The team at Level 2 Sportswear is waiting for you. We will work with you to source the perfect promotional product, trade show giveaway, corporate gift, or to develop a safety and service award program that your employees are sure to love.
OUR GOAL IS TO MAKE YOU LOOK GOOD!