It is inexpensive and often used over and over.
It has been used as part of major marketing campaigns from the very beginning. What is it?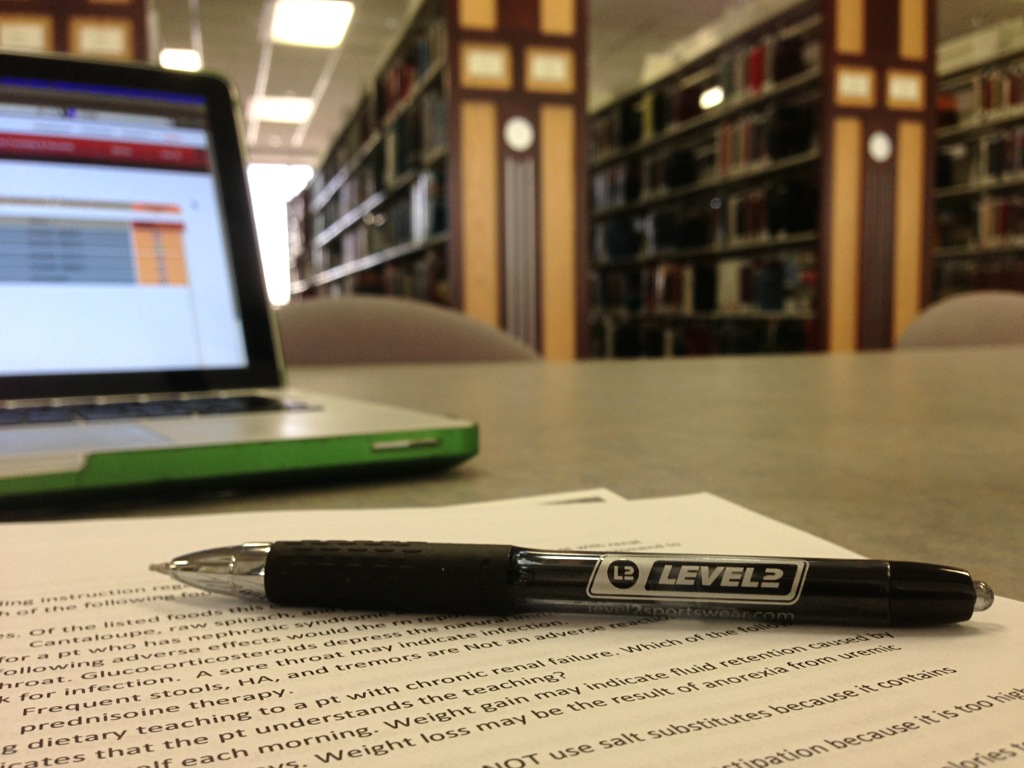 You guessed it, a pen. Pens have always been a mainstay in the promotional product industry. Why? Because everyone can use a pen. They are inexpensive and are useful marketing tools. They are an item that can be used on a daily basis, until they cease working. Which could be a very long time. Pens often get passed around from user to user, presenting your logo to more than one person in it's lifetime. What other promotional products have the opportunity to get such good value?
Having said that, not all pens are created equal. You have to consider quality when choosing a pen. Typically it is desirable to have a pen that has a nice weight and comfortable feel to it. And as simple as this may seem, it is also recommended to have a pen that writes well. There are several pens out there that don't write well or run out of ink quickly, so they will be tossed in the trash in a hurry, your logo along with it.
There are thousands of styles of pens, so choosing one for your promotional campaign is never an easy task. If you need several pens for a tradeshow, then price may be a major consideration. If you require them for a conference or for employees to hand out to clients, you want to choose one that is of higher quality and has a good feel to it. As with all promotional products, you want to choose items that the recipient will hang on to and use, therefore seeing your logo multiple times.
After selling thousands of pens, we have narrowed down our preferences to three pens that we feel give good value for the money. They look good, feel good and write well. So when considering a pen, we highly recommend these ones to all our clients. If you are interested, let us know and we will send you a sample. We think you will be as impressed as we are. For even more info on these pens, scroll to the bottom to watch the Dr. Uniball videos!
---
UniBall Power Tank RT Ball Pen
Looking for a pen that can be used anytime, anywhere? No matter the weather conditions? With a pressurized ink supply, the Power Tank RT writes on wet surfaces, in extreme cold and even upside down! Along with an extraordinarily smooth write, the Power Tank RT also offers a textured grip and sleek design. Perfect for those that work outdoors, like construction firms, landscapers or the Oil and Gas industry.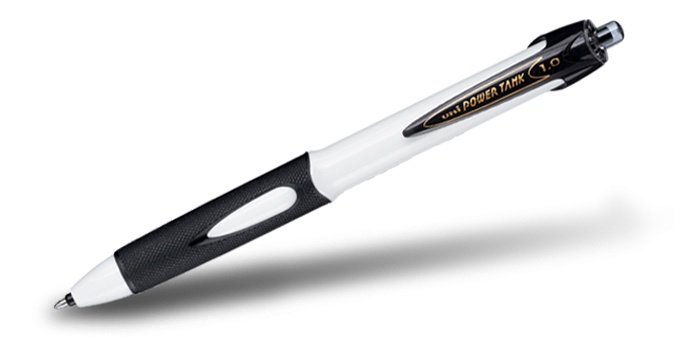 ---
UniBall 207 Gel Pen
Do not be a victim! Check washing is a form of check fraud where criminals steal checks from the mail and erase the handwritten ink using common household chemicals. They then rewrite the checks to themselves for any amount they choose. The pigmented ink in the 207 Gel permanently binds itself to the paper fibers in the check, and cannot be washed off or removed! The new and improved uni-glide gel ink formulation offers a clean write every time. This pen is a great every day use pen, and is the one that we sell most often.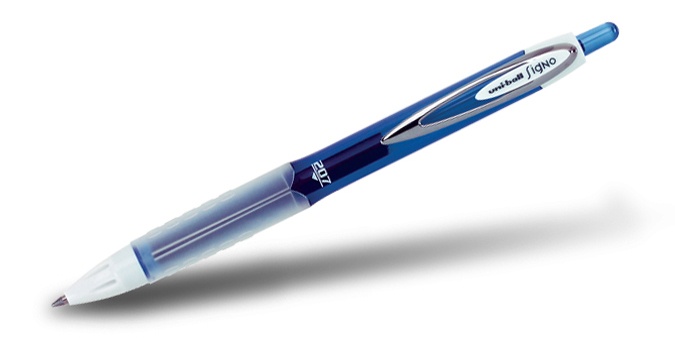 ---
Uni-ball Jetstream Sport Pen
What could be better than a cap-free, retractable roller ball? Throw in an extraordinarily smooth write, and you have the Jetstream Sport. The uni-ball Jetstream Sport features a revolutionary hybrid ink formulation that combines the remarkable smoothness of a gel pen with the fast drying performance & convenience of a retractable ball pen. Hello smoothness, see you later smearing! And our pigmented ink is fade-proof, water-proof and guaranteed to last for at least 100 years. Comfortable rubber grip for hours of cramp-free writing. This is a pen that we highly recommend for everyone, business or personal use.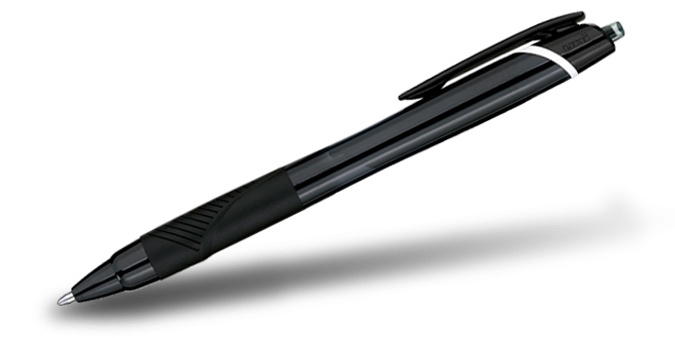 ---
If you want more information on any of these pens, or require help narrowing down your options from the thousands of pens that are available, call us and we will assist you in finding the pen that is right for you.
---
Where do you go when you need special, unique and creative promotional items? The team at Level 2 Sportswear is waiting for you. We will work with you to source the perfect promotional product, trade show giveaway, corporate gift, or to develop a safety and service award program that your employees are sure to love.
OUR GOAL IS TO MAKE YOU LOOK GOOD!