I thought I'd seen it all, until I saw this!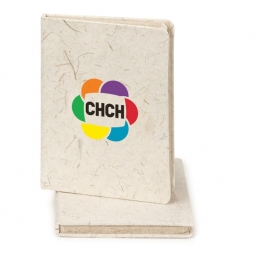 I guess they can reuse practically anything! – When I heard of this item, I had to check it out. It's made from well, you guessed it, Elephant Poo. Elephant waste is full of all the items needed to make this very unusual paper. It's a process completely done by hand, which makes each piece unique. So it might be a bit gimmicky, but if anything, it certainly makes for an interesting conversation piece when you hand it out to your customers!
Watch the video below for more info. – Perfect bound 4″ x 6″ and 6″ x 8″ Elephant Poo Poo Paper notebook with hard cover and 32 blank sheets made with 100% recycled and odourless paper. Made with elephant poo. (The fibers used in the production of this recycled paper enhance the natural characteristics of our new line and guarantee that no two notebooks are exactly alike. Please be advised that this may result in slight imperfections during printing.)
---
Where do you go when you need special, unique and creative promotional items? The team at Level 2 Sportswear is waiting for you. We will work with you to source the perfect promotional product, trade show giveaway, corporate gift, or to develop a safety and service award program that your employees are sure to love.
OUR GOAL IS TO MAKE YOU LOOK GOOD!