Marketing Value of Promotional Products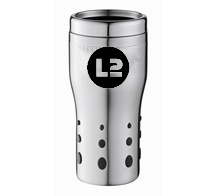 Do me a favor. Take a moment to look around your office or home. How many promotional items do you see that you use on a regular basis? These could include coffee/travel mugs, water bottles, pens, mugs, mouse pads, notebooks, pads of paper or post it notes. These items are receiving multiple impressions from you on a daily basis. And think about why you kept them. Is it because they are useful? Absolutely.
Now think about reading a daily newspaper. How long does it take to read through it? Do you recall all of the ads in it? Do you read it again, pass it on to a colleague or just recycle it? How many impressions did those ads get? Once read, is the paper useful? Not really, unless you're going to be making a paper mache project soon.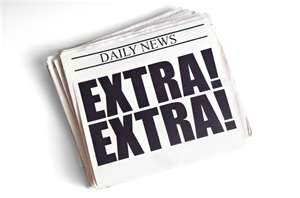 If you were to compare the cost of a newspaper ad ($$$-$$$$) to the cost of the coffee mug ($), the financial difference is substantial. Then consider the marketing value for the mug, you get higher impressions, at a considerably lower cost. As an advertiser, you can see that you are getting a much better return on your investment with the promotional items.
When compared to other forms of media like television or radio, promotional products are very affordable and effective. For a small investment, a small company can obtain the type of exposure normally reserved for large companies with much higher advertising budgets. Make sure you take a closer look at how your promotional items are working for you. You may be pleasantly surprised!
The Advertising Specialty Institute (ASI) completed a research project on this subject. It tells us this:
Cost per Impression by Media
| | | | | |
| --- | --- | --- | --- | --- |
| Prime Time TV | National Magazines | Spot Radio | Newspaper | Promo Products |
| $0.018 | $0.045 | $0.058 | $0.03 | $0.005 |
The cost impression of ad specialties/promo products is very low – $0.005 per impression
Advertising specialties/promo products are less expensive per impression than other media
The investment in advertising specialties is modest, more targeted and achievable by smaller business than other forms of advertising
Total Impressions and Time Item is Kept
Item
Impressions/mo.
Length of Time
Caps/Headwear
1007
7.2
Writing Instruments
692
5.4
Bags
697
6.3
Jackets/Hoodies/Sweatshirts/Fleece
579
6.6
Shirts
440
6.2
Calendars
294
7.5
Desk/Office/Business Accessories
222
3.8
Food Items
124
1.0
Glassware/Ceramics (including mugs)
109
7.1
Health and Safety Products
76
8.8
Average
5.7
Caps generate the highest number of impressions per month, with 1007 each time the item is worn.
Jackets generate 579 impressions in Canada, over twice what is generated in the U.S.
On average, promotional products are held for 5.7 months
Reasons for Keeping Item
About three-quarters of respondents indicated that an item's usefulness is the primary reason to keep it. Calendars, writing instruments, health and safety items and bags are most frequently kept because they're useful.
Useful – 74%
Attractive – 28%
It's enjoyable to have – 22%
Refer to information like phone numbers – 6%
Number of Promotional Products Owned
| | |
| --- | --- |
| 1-5 | 37% |
| 6-10 | 32% |
| 11-15 | 13% |
| 16-20 | 7% |
| 21 or more | 11% |
| Average | 9.4 |
If you think adding some promotional products to your marketing plan is a good idea, call us – we will help you find creative and functional items to get you the biggest bang for your buck!
---
Where do you go when you need special, unique and creative promotional items? The team at Level 2 Sportswear is waiting for you. We will work with you to source the perfect promotional product, trade show giveaway, corporate gift, or to develop a safety and service award program that your employees are sure to love.
OUR GOAL IS TO MAKE YOU LOOK GOOD!