How about an ingenious promotional product that not only allows our children to go to school in style, but teaches them a lesson as well?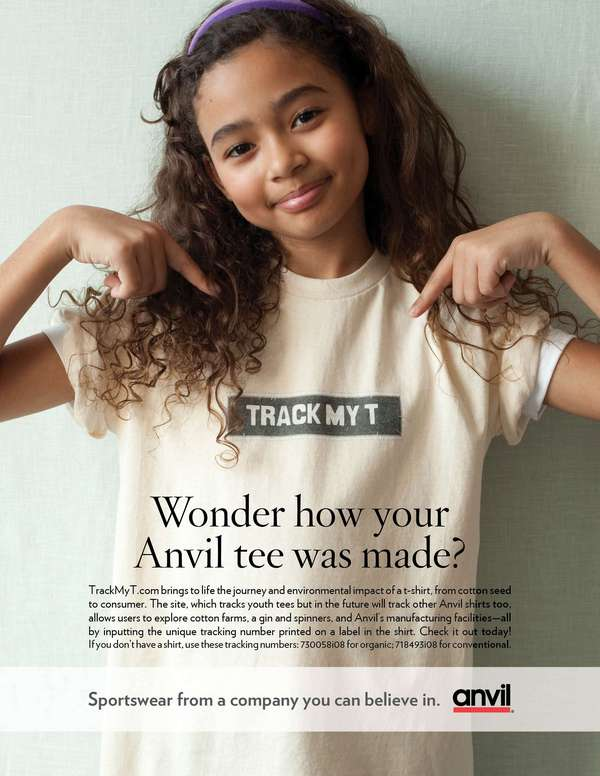 The Anvil "Track My Tee" shirt is an ultra-soft, organic cotton t-shirt unlike any other. It comes with a unique tracking number which will allow the wearer to go into a special website and follow the process of how their shirt was made, all the way from the cotton field and into their hands. They will learn how the cotton is harvested, separated, baled, turned into yarn, made into fabric, cut and sewn and finally delivered.
This is a great opportunity for children to get a quick pictorial lesson on how these special shirts are made. Many children often think that if they purchase a shirt at a store, that it was made at the store. They don't realize just how much work goes into producing these items. The Track My Tee Website gives them a chance to see, step by step, how the Anvil t-shirt is made. And it might make them a little more excited to wear their t-shirt!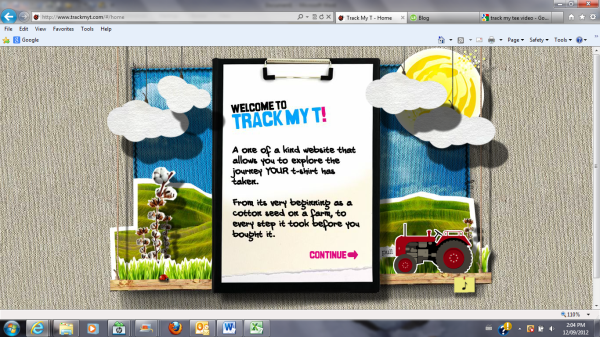 If you are looking for those unique or environmentally friendly items to add to your marketing mix, take a look at our site. The options are endless…
---
Where do you go when you need special, unique and creative promotional items? The team at Level 2 Sportswear is waiting for you. We will work with you to source the perfect promotional product, trade show giveaway, corporate gift, or to develop a safety and service award program that your employees are sure to love.
OUR GOAL IS TO MAKE YOU LOOK GOOD!